Price for 90 minute lecture including question and answer starting at $450 - $750
*ALL LECTURES PERFORMED IN NJ ARE $650
Added expense if travel accommodations are necessary.
Fox Nation Documentary featuring Ken Serfass as Ulysses S. Grant
ULYSSES S. GRANT 
Virtual Lecture Package - please fill out contact form for more information.
Watch The Battle of Shiloh - How the Civil War was Won in the West - Part II: Pittsburg Landing
---
A living history impression of US Grant, his early life to supreme commander through his presidency. Fully costumed, the lecture is 90 minutes in length and includes question and answer. You can personalize your lecture topic or select a topic from this list:
Ulysses S. Grant
            Lecture Topics 2023 and beyond
The Siege of Vicksburg
From Hiram to Victor What's In A Name?
Leadership Lessons from West Point, a guide for leaders and managers
Horses & Children, My Two Weaknesses
Rail Roads in Civil War Strategy
The Overland Campaign in Virginia
Lee's Surrender in 1865
The Friendship With William T. Sherman – the military friendship that could not lose
Opening the Cracker Line to Chattanooga
Friendship With President Lincoln – the one-two punch that wins the civil war
Grant In The White House (1868-1876)
The Life of Ulysses S. Grant
Greetings from Ken Serfass:  The goal of bringing US Grant to life is to present him as believably as possible, as he was as a person and not as any caricature of him to satisfy somebody's stereotypical notions of him. I do not play him for a joke and do not intend to cheapen his memory or disrespect his legacy. I welcome the fellowship of other US Grant impressionists who share this concept.
Biography - Ken Serfass:  A USMC Veteran and long time Civil War reenactor, Ken has been a student of US Grant all his life. He has appeared nationally on television, film and numerous speaking engagements. He offers a walking tour in Gettysburg set in 1867, when US Grant came to dedicate the orphanage, which gives insight to the fighting in town all three days. Offering in first person, Ken portrays the general for school visits, round table panels and other events which allow a better representation of the general's life, to restore his place as a top figure in our nation's history. Ken began this adventure in 2009 in San Diego CA, and now appears across the nation in the role of his personal hero nearly every day, either in Gettysburg or somewhere else that has asked to meet the general in person.
---
---
"We really enjoyed Ken's portrayal of Ulysses S. Grant at our library. Not only was he incredibly knowledgeable about his subject matter, but he had a wonderful way of channeling Grant into his presentation in a very relatable way. We actually felt as though we were sitting around the campfire, listening to the General himself! Our patrons were enthralled and could have happily stayed all night.
 Connie Hillman, Director of The Free Library of New Hope and Solebury.
New Hope, PA.
_________________________________________________________________________________________________________________
BRAVO! What a fascinating performance! Ken Serfass' portrayal of General Ulysses S. Grant was spot on!
My attendees, many Grant enthusiasts, were totally impressed by the depth of knowledge Ken possessed as well as his ability to educate, answers questions, and entertain all in such a personal manner. We all truly felt Grant was in the room with us! Thanks to Traveling Literary Theater for this fabulous experience.
Maureen Norton, Program Coordinator
Bernards Township Library, NJ
___________________________________________________________________________________________________________
"Ken Serfass gets so deeply immersed in his character the audience was really taken back to the 19th century. 
It was a wonderful and unique experience having a presentation done completely in the first person and we all learned a lot of who Grant was and who he wasn't. One patron told me "It was the most amazing thing he has ever seen."
Michael Mahoney, Manchester Public Library Director, NJ
---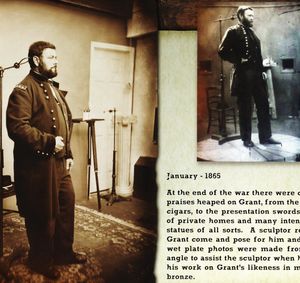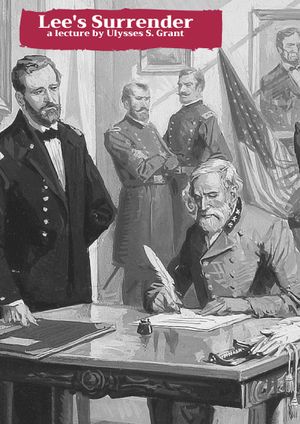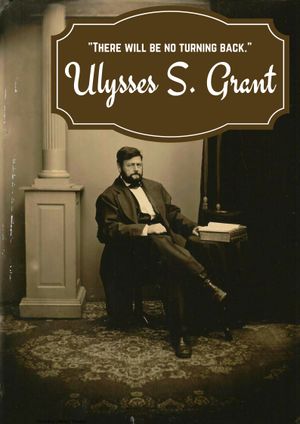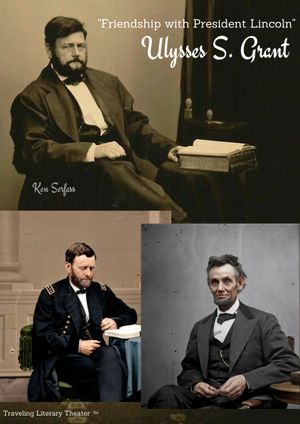 ---
ARTICLES ABOUT KEN SERFASS AND HIS PORTRAYAL OF ULYSSES S. GRANT:
Of cigars and Civil War: History impressionist channels U.S. Grant in Mt. Lebanon - ARTICLE - JULY 2016
Man takes a love of Ulysses S. Grant to a new level - Article August 2016
Spreading The (REAL) Word About Ulysses S. Grant
General Ulysses S. Grant - returning the nation to the gold standard
An Evening with Ulysses S. Grant
LECTURE TOPICS - Any and all. Please call and a custom lecture can be designed for your audience.
Maggie Worsdale - Producer - (843)203-3383
worsdale@aol.com